Review | Cleaning your Glass Cooktop with Bar Keepers Friend
My glass cooktop is pretty clean since I keep it like that following my post over 2 years ago on How to REALLY Clean Burned-On Stains from your Glass Cooktop.  
But even it may look clean from a distance, when you take a closer look at it, there are hard to remove stains on it.
I have been using Cerama Bryte and a scraper for this but this time, I'm going to try Bar Keepers Friend.
Get the following supplies:
– Bar Keepers Friend cleanser & polish
  – scouring pad
  – microfiber cleaning cloth
  – paper towels
  – Bar Keepers Friend spray foam cleaner
First: Spray & Powder
Spray the cooktop with water then powder over it.
Leave it for 5 minutes.

Second: Scrub
Using the scouring pad, start scrubbing the cooktop. 
Concentrate on the stained area.
It did not take very much of pressure for the stain to come off.  The product actually does a decent job removing the stains as you can see in the video.
" />

Third: Wipe it Clean
Using the damp microfiber cloth, wipe off the cooktop.  Spray it with the BKF spray foam cleaner.  
Then wipe it again with the washed microfiber cloth.  The great thing about this cleaner, it cuts through grease leaving it squeaky clean.  ♥

Finally, wipe it off with damp paper towel and tada!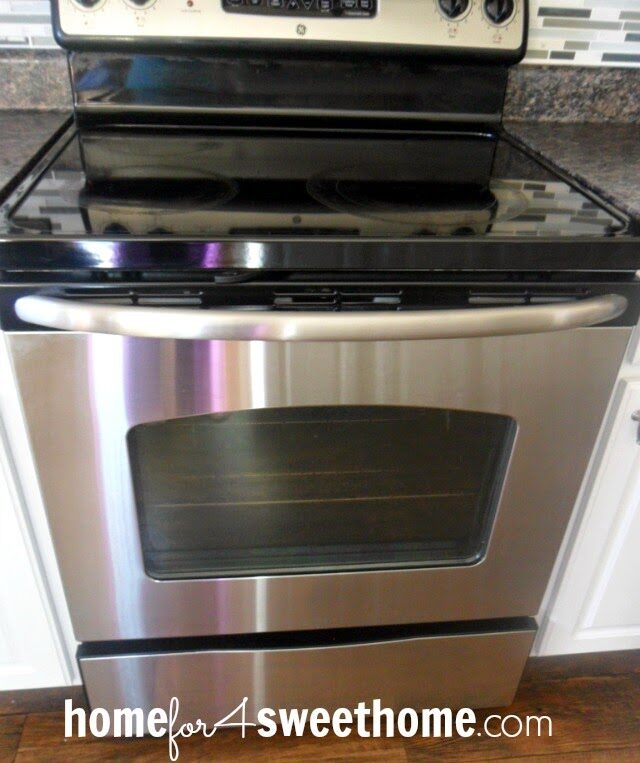 Although I am pretty impressed about this product, I would really like to try their cooktop cleaner and how it's going to compare with the Cerama Bryte with scraper that I posted here.  That I had to do so much because the stain was burnt already.  

Have you tried this product yet? Do you like it or not?  Let's hear it.

Disclosure: I received the above Bar Keepers Friend products to try in order for me to facilitate the review.  However, everything that this post contains are my own genuine experience/opinion.
I really hope you find this post useful and if you have anything that you want me to post in the future, just let me know, XO.