Bathroom Faucet & Drain Replacement Pop Assembly | DIY by Real Regular Homeowner | July 2020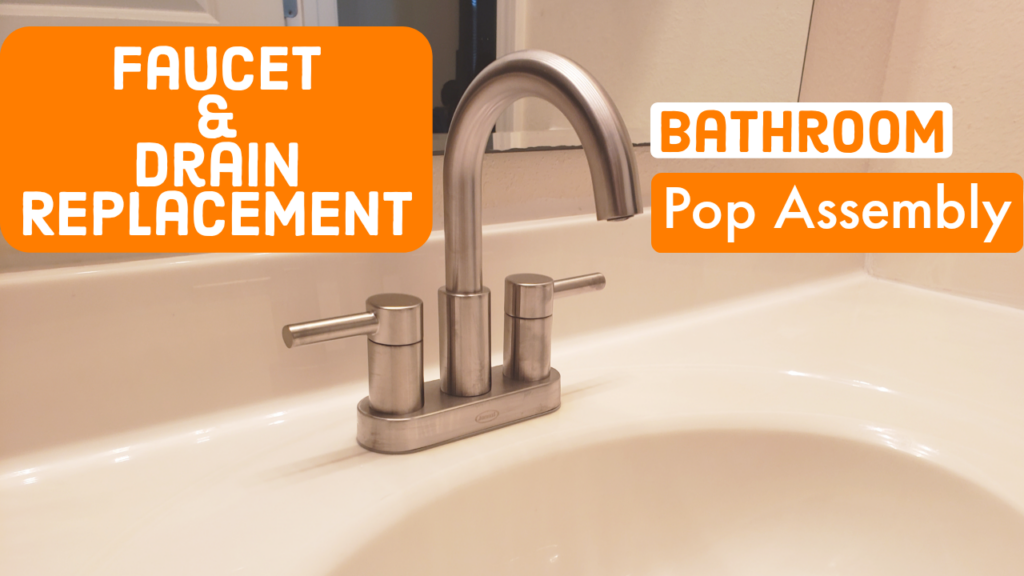 We did not know what we were expecting when we were doing this. There are a lot of videos you can find in youtube but this one is true to life experience and realistic by real regular homeowner.
We hope that this will teach and help people that wants to do this on their own.
We bought the faucet assembly at Lowes for $59 but I have Amazon links below for those that does not have Lowes in their area or just some options:
Faucets:
Matte Black Finish – https://amzn.to/2X3G97A
Gold Finish – https://amzn.to/3gaTpPm
Brushed Nickel Finish – https://amzn.to/32XtB5f
I also added Amazon links for the tools we used:
channellock wrench – https://amzn.to/3iN0aID
basin wrench – https://amzn.to/3gJNznL
adjustable wrench – https://amzn.to/2ZWHQ78
plumbing thread sealant – https://amzn.to/2ZWKmdB
plumbing tape – https://amzn.to/3gV17Nx
If you like this video,please leave a comment or a like 👍❤ Also don't forget to subscribe to my YouTube channel for more videos – Rea_Homefor4 – https://www.youtube.com/c/ReaThomefor4sweethome/
Disclaimer: This video is not sponsored. Some affiliate links are used which I may earn a small commission from but this does not cost you any extra. This rather helps support and improve my channel. If you would like to support me, thank you very much ♥ Otherwise, feel free to look up anything mentioned in this video to find where to purchase it. Thank you ♥
__________________________________________
ABOUT ME: I am super thrilled to see you here in my little channel ~ THANK YOU for stopping by I hope you keep on coming back. My name is Rea, I'm married to this amazing, hardworking and genuine man, who also happens to make me laugh ♥ I'm a mom of two ~ a boy and a girl ~. I was born in the beautiful island of Cebu, Philippines (Dumanjug Province), where the average weather is 80°F all year round. Currently living in the USA, the land where all dreams come true. My work deals with math all day everyday, so this is my creative space. Where I share all things pretty, lovely, fun, happy & anything feel good. That being said, what you see in my social media is just my highlight reel. With this generation of social media and technology, it is very easy to compare yourself to what you see. _Take those you see as an inspiration, it is okay to be inspired by them but always STAY TRUE TO YOURSELF._ Whether you like what you see or not, remember to don't compare your real life behind-the-scene with everyone else's highlight reel. I also like to organize, clean, decorate my home or make some projects to either have fun with the kids or to explore something new. I like fashion but it has to be affordable, comfortable and pretty. My youtube and other social media platforms allow me to share my passion and letting my audience get inspiration from it. Hope you enjoy my channel ♥ Rea