Brown Sweater Dress with Knee High Boots | Style 1
I like a good sweater dress that is appropriate both for work and for going out or even to church.  I recently found this sweater dress at Target for under $30, that you my ladies are going to L-O-V-E.  It comes in 4 different colors but I only bought two.  Will be featuring the other color to continue this series of styling a sweater dress soon here.  
For a body type like mine, meaning not skinny, this sweater dress feels very comfortable.  It does not stick to my butt at all, like other sweater dresses.  The length and the neckline, eventhough it is a V-neck, is appropriate for work and church.  One of the things that made me feel good when I bought this sweater dress was that I picked XS size, (which doesn't happen at all anymore after giving birth to my kids 😂), because of its loose fitting  So when you buy it, you might want to size down or two. 
For just a fall weather (not freezing cold), you can just add a slim belt, mine here is a leopard belt.  Belts kind of accentuate your waist, it gives that illusion of a a smaller waistline.  Then I am wearing a knee-high camel boots and a long necklace.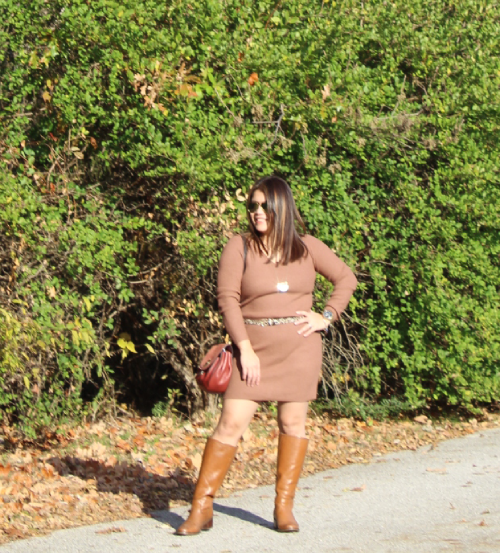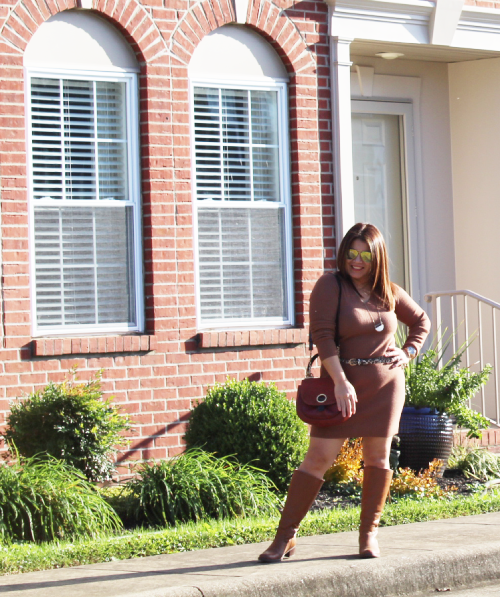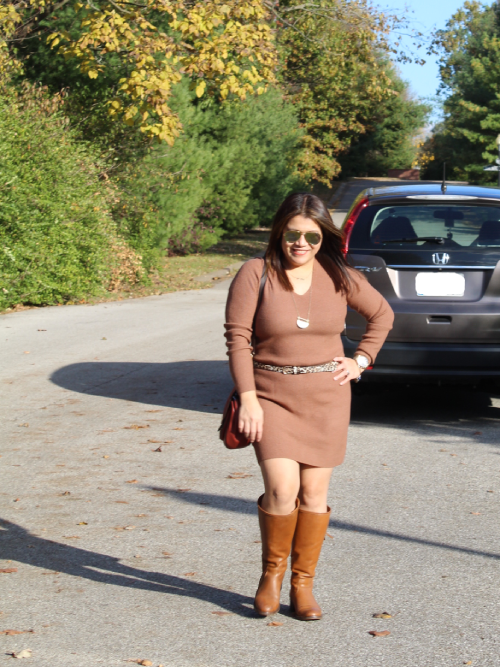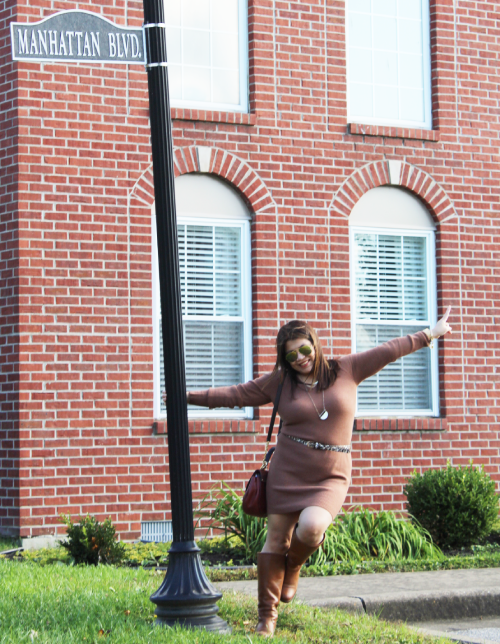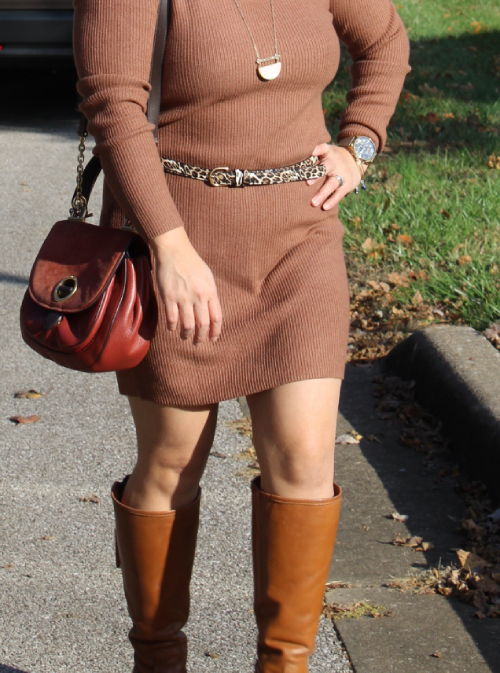 Hope you enjoyed today's post, XO.