Christmas Tree is Up Early This Year – Red and Gold Theme
Christmas is my favorite holiday and even though I know it seems early to put the christmas tree up, we still did it.
We used to bring it up on the Saturday after Thanksgiving but we wanted to enjoy the Christmas spirit longer this year, hence the decision to do it early.
I decided to go for festive colors this time – red and gold – what can be more festive than that.
All the decorations that I put on there were old and were mostly purchased from Hobby Lobby when they did their 90% after Christmas Sale.
On our tv console fireplace, there goes the nativity set and right below it is a white plate that I filled with red and gold ornaments.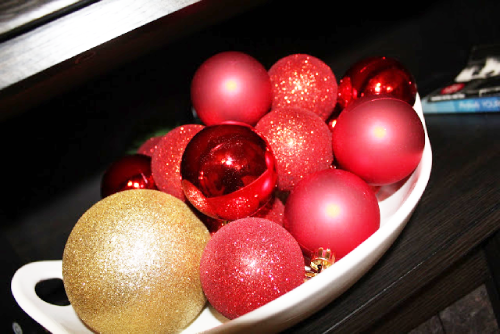 I also added some red ornaments into some of my decor like this battery operated candle.
There's my Christmas decoration, here's more pictures for you to enjoy.
Hope you enjoyed today's post, XO.